| | |
| --- | --- |
| Posted on January 25, 2013 at 11:30 AM | |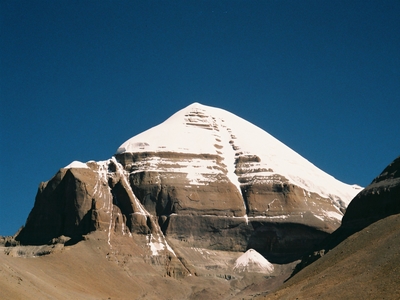 Pilgrimage to Tibet with the Jonang Foundation
Mount Kailash, Zhang Zhung & the Guge Kingdoms
A Cultural and Educational Expedition
With Tulku Kunga Zangpo & Michael Sheehy
August 02-25, 2013
We are happy to announce that our biannual pilgrimage to power places in Tibet continues in 2013. Different from our previous pilgrimages, the 2013 expedition will have Tibet's most sacred mountain — Mount Kailash — as the apex of the journey. We will embark southward from Tibet's cultural capital in Lhasa to the Great Stupa at Jonang and head to Mount Kailash, considered the axis of the cosmos, before exploring the ancient western Tibetan kingdoms of Zhang Zhung and Guge.
Total trip cost before June 01 = $5,750 per person. Spaces are limited, early enrollment is encouraged. 
Proceeds support our education initiatives in Tibet. Itinerary and enrollment details are on the pilgrimage page.
We are also proud to announce that the Tibet Primary School in the remote Golok region of Tibet is now complete! This project took 7 years to raise funds and construct the school. It is home to over 100 young Tibetan students. We thank dearly the generous benefactors who donated to this incredibly beneficial project.